MISTAKES THAT SEPARATE YOU
FROM YOUR IDEAL CUSTOMER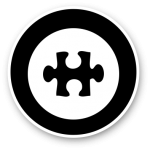 "A small mistake can ruin the best strategy
"
We know how important your business is to you since your family, your collaborators, and your peace of mind depend on your company.
That is why today we want to share with you what are the mistakes that separate you from your ideal client.
When we start a business it is impossible to cover all areas of opportunity, the digital world is very wide and it is not enough to know how to use Facebook to reach your ideal client.
That is why today we will explain some errors in the digital world that can keep you away from your target customer, they are more frequent than you imagine and could be separating you from total success.
CHOOSING TOO WIDE AUDIENCE FOR YOUR CAMPAIGNS
If no matter how much you spend on Facebook advertising, you can't get customers and all you get is more "likes," you definitely need to segment your market. It is useless to spend all your resources on an audience that will never become a customer.
When you hire a digital marketing agency you can have an adequate segmentation, offering your products and services to those who are really willing to buy them.
UNCARED-FOR YOUR CAPTIVE CUSTOMERS
If you already have customers who adore you, you must learn to take care of them, remember that new brands are willing to offer them the same as you but at a lower cost, we are not saying that you lower your prices, but that you establish a good relationship with your customers.
Try to share valuable information through a blog or send them emails where you inform them of the news that your company has for them, new products or services that may interest them. Try to follow their needs, if you feel that you can not do everything, seek the advice of a digital marketing agency.
FORGET TO CREATE A DIGITAL STRATEGY
It is important to have an adequate strategy for your product, stop comparing yourself with other services that are easier to position and work on growing your business, creating a unique concept.
Comments are closed